How it works.

(Kind of like magic.)
Instead of wrangling stacks of sticky notes, our Caseload Editor removes the guesswork and gives you confidence that no student or constraint is overlooked.
SLP Scheduler helps you handle changes with ease. With students and constraints stored securely, you'll never have to re-enter data--this school year or next.
Check out our complete list of features for more.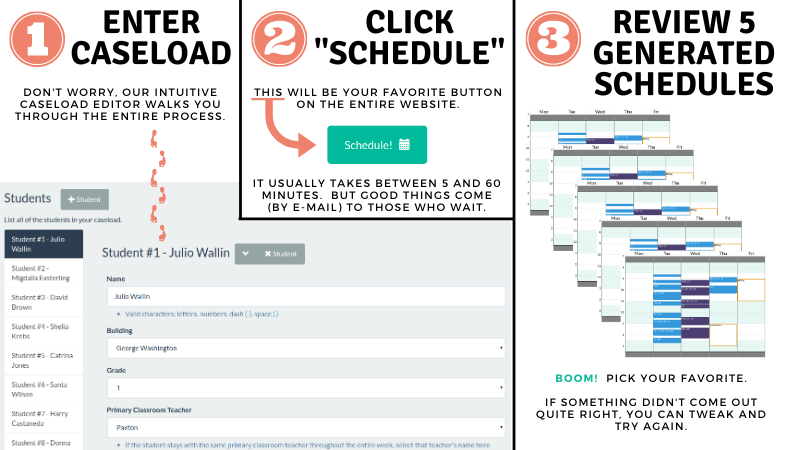 Guaranteed to automatically find your optimal schedule.
Since 2016, we've successfully generated 11,683 schedules for SLPs like you. Join us!